Perhaps you have noticed the 4 Ohm and 8 Ohm print on the speaker terminals?
The nominal impedance of the speaker is 4 ohm as stated in our technical specifications, and when you connect the speaker with a single cable and use the inserted jumper place between High and Low terminals it will be a 4 ohm nominal load for the amplifier.
You can not choose the impedance of the speaker in that sense, but if you for example bi-amp the speaker without the jumper in place, then the amp connected to the High input will only have to bear a 8 ohm nominal load.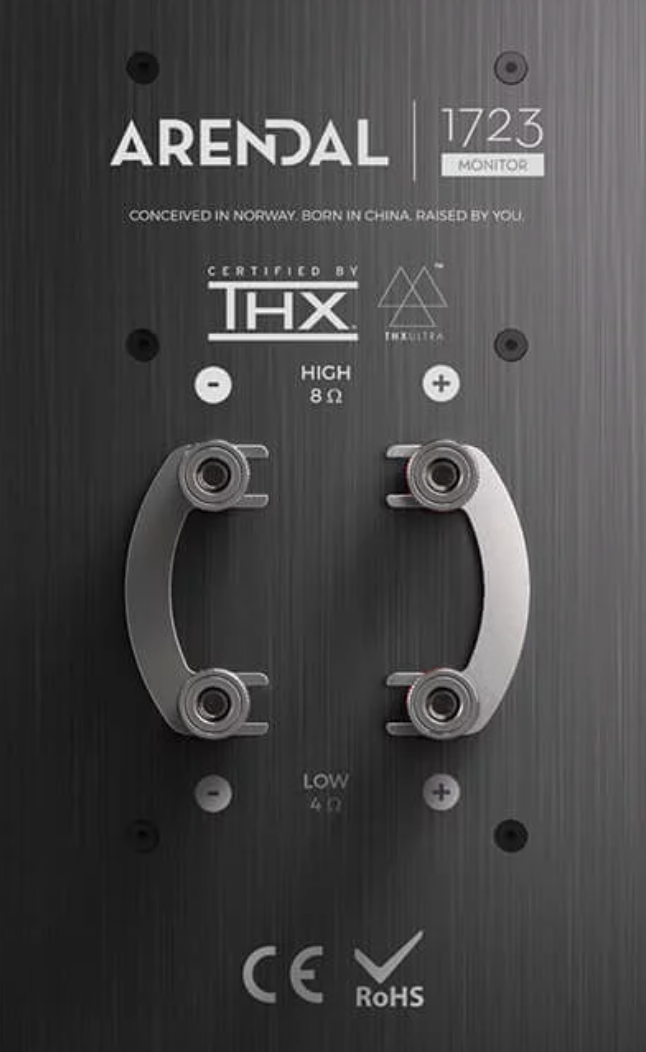 Bi-Wiring
These are only to indicate that the tweeter is an 8 Ohm speaker when you are Bi-wiring the speakers by removing the jumpers between the upper and lower speaker terminals.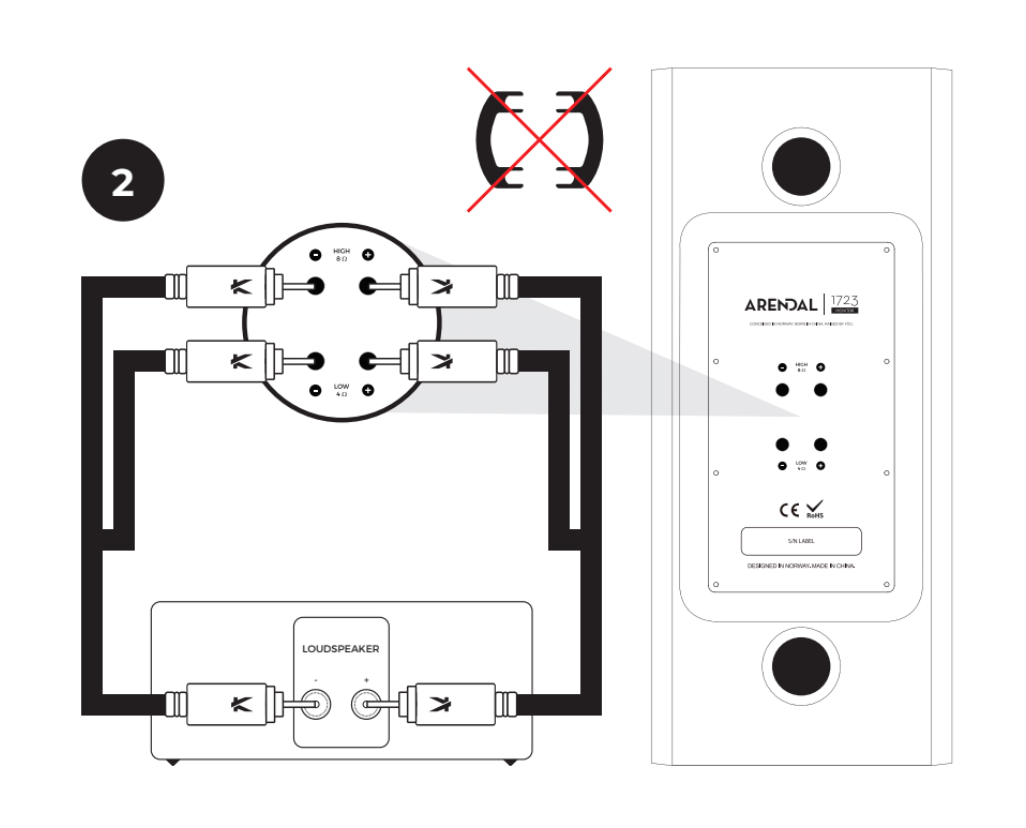 This is mostly done in a stereo setup where you want to use bi-wiring speaker cables.
Bi-Amp
You can also run the speakers Bi-amped with one amp connected to the tweeter and one amp connected to the rest of the drivers on the lower speaker terminals.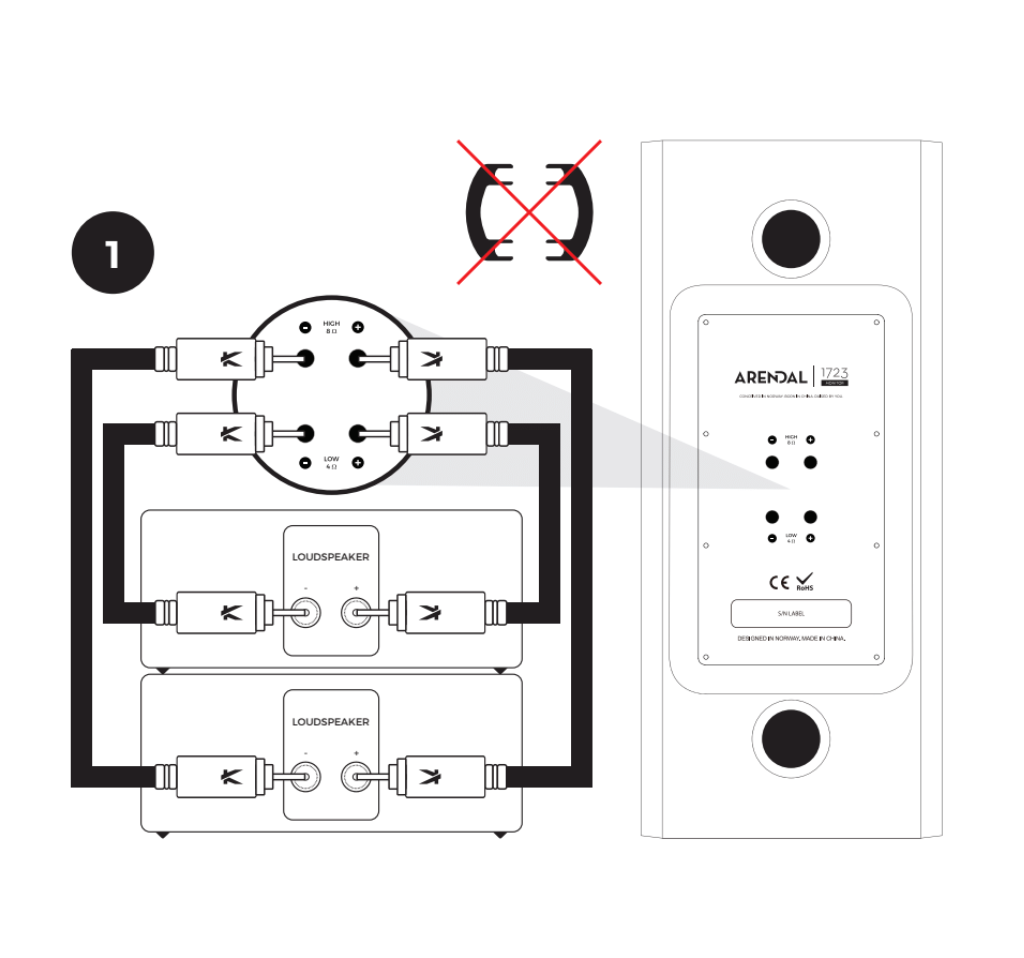 Normal mode
It is most common to run the speakers with the jumpers on and a single wire to the speakers for either home cinema or music use.