Read these instructions.
Keep these instructions.
Heed all warnings.
Follow all instructions.
•Do not shower or bathe (with) this product. It does not like water nor soap.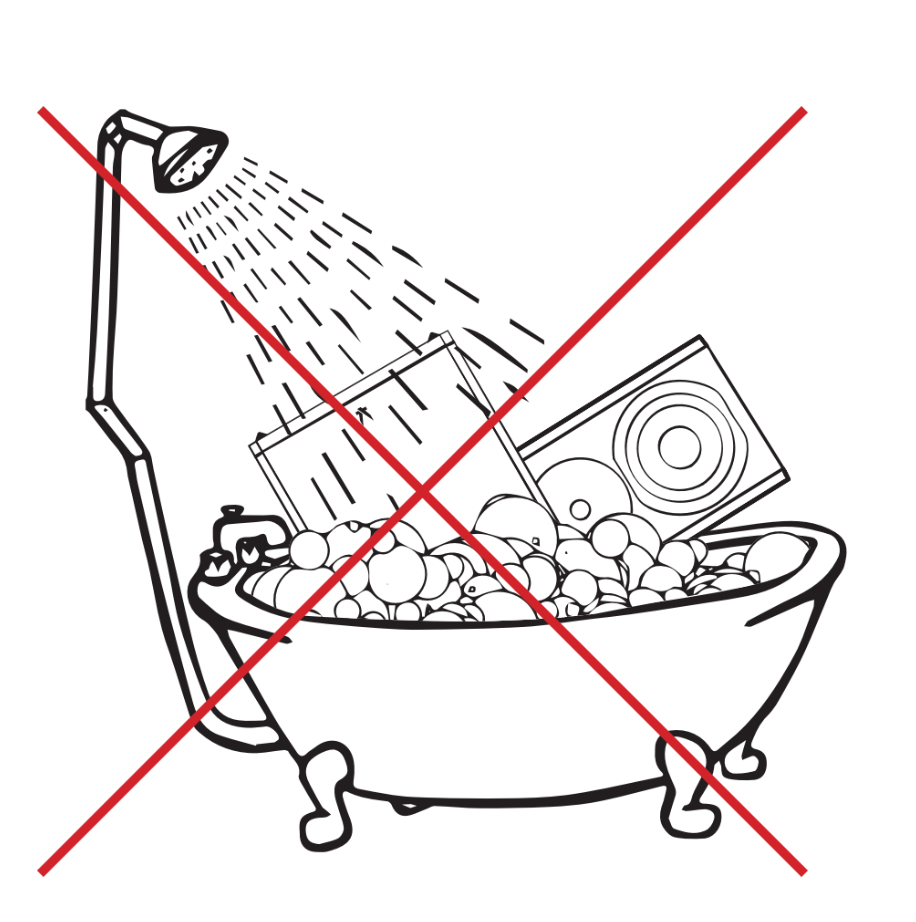 •Do not restrict the natural ventilation for this product. Do not cover amplifier plate with polar bear hide or similar as this product is built to handle even the cold northern climates without such heating devices.
•Large house pets like dogs, big cats or bears should be trained not to cuddle or sleep against this product to avoid overheating, scratches and bite marks.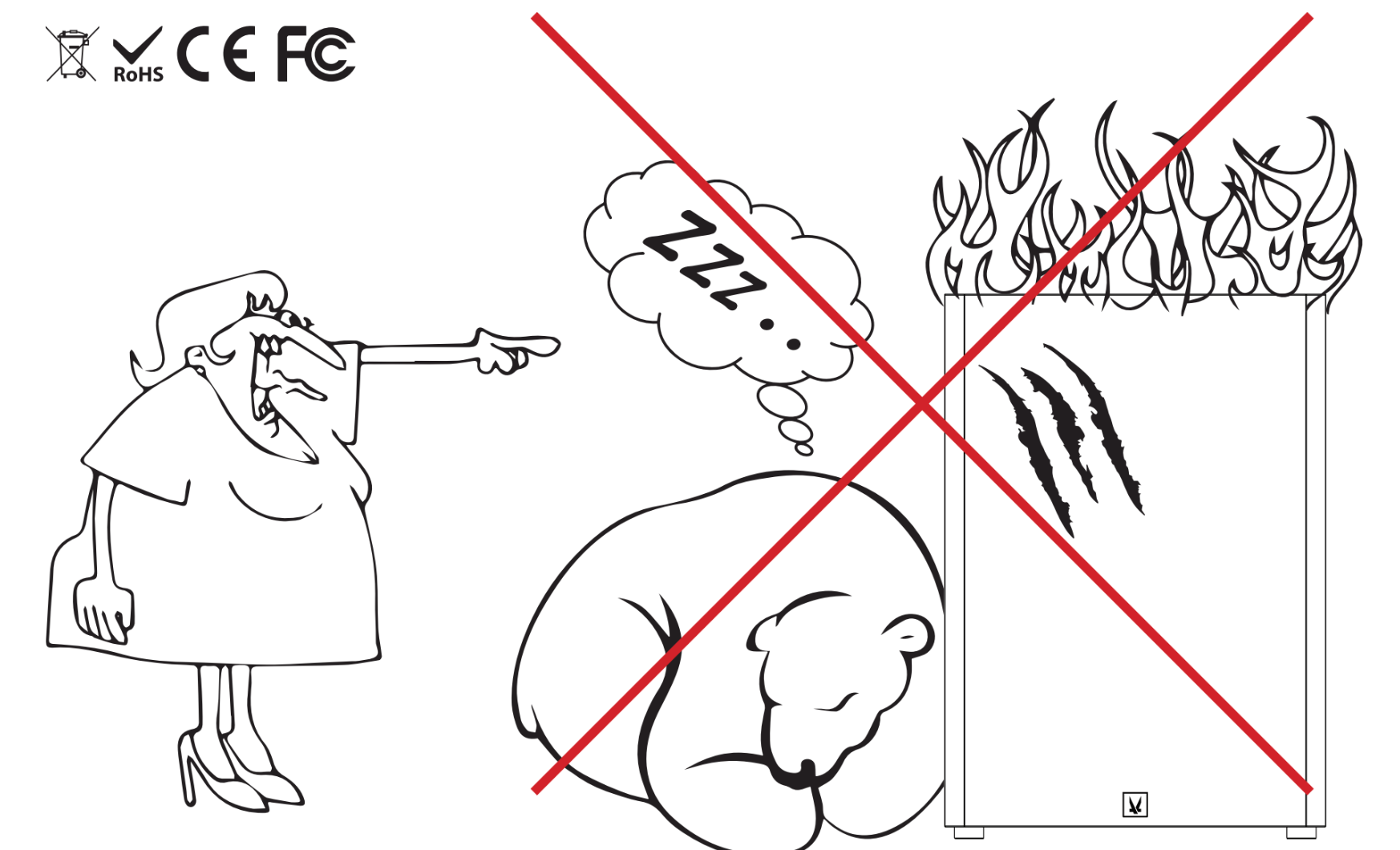 •Clean this product only with a dry cloth.
•Do not install near any heat sources such as an open fireplace, radiators, heat registers, stoves, or other apparatus (including amplifiers) that produce heat.
•Protect the power cord, signal cables or speaker cables from being walked on, chewed on or pinched particularly at plugs and the point where they exit from the apparatus.
•Only use attachments and accessories specified by the manufacturer.
•Unplug this apparatus during lightning storms or when unused for long periods of time.
•Refer all servicing to qualified service personnel. Servicing is required when the apparatus has been damaged in any way, such as power-supply cord or plug is damaged, liquid has been spilled or objects have fallen into the apparatus, the apparatus has been exposed to rain or moisture, does not operate normally, or has been dropped.
•Check that there are no cables under the carpet that may be damaged by the spike/cone feet. Do not walk the product on the spike feet as this may cause them to become detached from the cabinet and cause damage. Take care not to impale yourself with the spike feet.
•Do not place this product on an unstable stand, tripod, bracket or table. The product may fall causing serious injury and serious damage. Any mounting of the product should follow the manufacturers instructions
•For continued protection against fire hazard, use fuses only of the correct type and rating. Mains fuses are located inside the appliance as well as on its back panel. Replacement of the internal fuse should be entrusted to an authorized operative. User-replaceable fuse types are shown in the specification.
•WARNING: To reduce the risk of fire or electric shock, this apparatus should not be exposed to rain, snow or moisture and objects filled with liquids, such as vases, should not be placed on this apparatus.

•The mains plug of the power supply cord shall remain readily operable.
•WARNING: This product is capable of producing very high sound pressure levels. Please exercise restraint in its operation to prevent hearing damage