Cosmetic damage, whether discovered at unboxing or self-inflicted, can be a heart-wrenching experience. On the bright side, your speaker performance is still world-class, so it is not the end of the world. Here are some ways to deal with cosmetic damage to your Arendal Sound speakers.
Glam Nation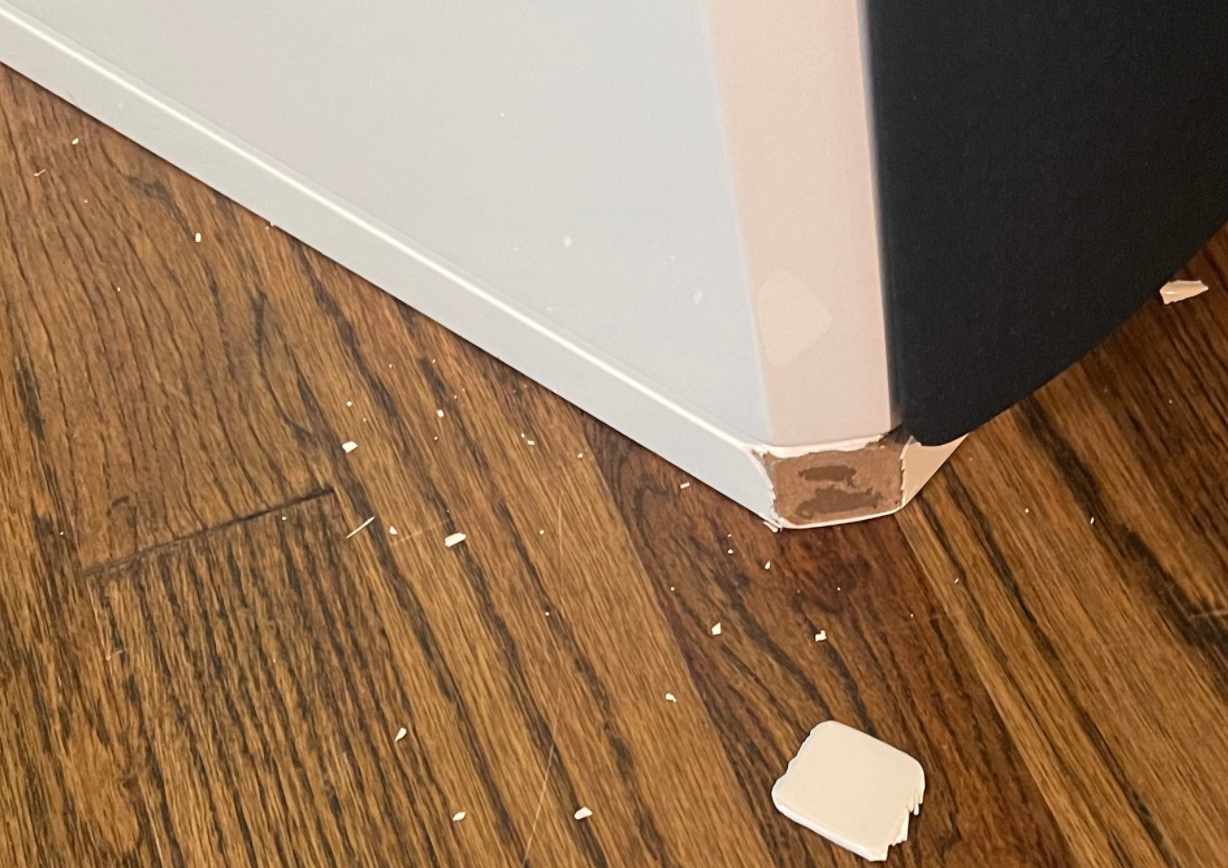 Gloss speakers that are damaged tend to "flake off" in chips. Make sure to keep the largest pieces so you can glue them back on. Since you won't be moving your speaker around much, any standard glue will do.
For other areas, gloss paint works wonders. Just take your time and apply a little at a time to get the most natural-looking result. You can also get the RAL color code from us and purchase a small paint sample of that color at your local car body-paint shop, which will be the best option.
Satin/Matte Can Be Easier
Satin/Matte finishes can chip too, but the silver lining is that big/deep scratches tend to be easier to take care of as black eye-liner usually does the trick. Once again, the key is to take your time and apply a little at a time.
Also, it is worth noting that the matte finish in the 1961 line is a true matte, and the satin finish in the 1723 line has a subdued sheen; just be aware of this when selecting makeup.
Worth the Effort
After the cosmetic repair is applied as if the area will be closely inspected, it is usually unnoticeable from a distance. Dim lighting and in-direct locations are a bonus as well. With a little effort your speakers will appear perfectly normal again, and much easier to live with.