Supplied with our Towers, the spike kit is there to ensure a firm and stable mounting of your loudspeaker, with the ability to adjust the tilt to suit different listening heights and uneven floors.
We recommend optimization of speaker positioning prior to fitting the spikes to prevent damaging floors and floor coverings. Due to the massive construction of Arendal Sound speakers and despite the large size of our spikes, we do not recommend walking the speaker, or dragging the speaker on its spikes as this may damage it.
Once positioned, you need only slide the locking ring under the spike bar and then screw the spike in from above using the top adjusting ring. We recommend starting with the lowest adjustment required to lift the spike bar just clear of any floor covering, such as carpet.
Adjust leveling by screwing down the spike at the lowest corner, using a spirit level to level with the highest opposing corner. Then adjust the opposing spikes to set the cabinet level. The fourth spike should then be adjusted until no rocking of the speaker can be felt.
Now, if required adjust the front or rear spikes as a pair to tilt the speaker, up or down until the front baffle is firing directly at the listening position. Owing to our wide dispersion waveguide tweeter, this is not critical but aesthetically, it looks wrong if the two speakers are not level with each other
Finally - secure this position by tightening the lower locking ring up to the underside of the spike bar.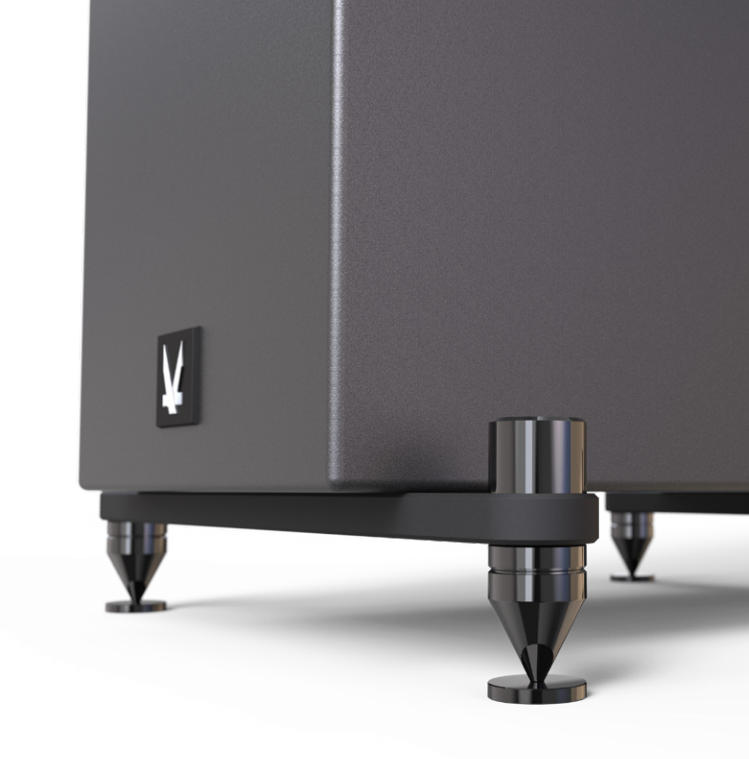 The Puck – Customized rubber feet
For 1961 Tower and subwoofers, we have customized a new slick puck-design mounted with M6 bolts. They create extreme stability against the floor. Branded with the Arendal Sound logo.